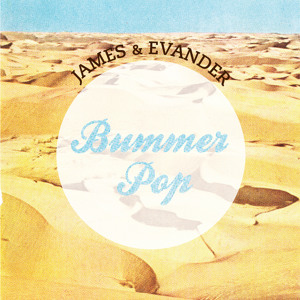 Song: Ambigamy
Artist: James & Evander
Album: Bummer Pop
Been really enjoying the debut album by Oakland, CA duo James & Evander, "Bummer Pop," out on Velvet Blue Music.
It's a laid-back synth-driven soundscape that's equal parts chill-wave, mid-tempo New Wave, and Post Punk 90's Alternative. (?!?!?) It's a more sunny M83, and a bit more punchy Poolside. Actually... they sound JUST like
The Whitest Boy Alive
now that I think about it. Cool.
Opening track "Ambigamy" is a breezy, sunny standout... is it really time for winter? :(
Enjoy.
Ambigamy
Can't Forget
I Don't Mind