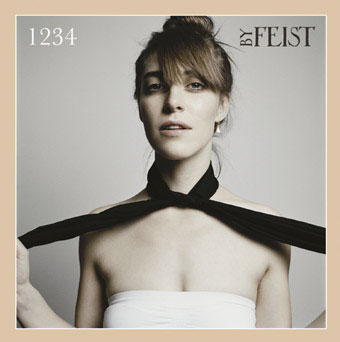 Song: 1234 (Van She Tech Remix)
Artist: Feist
Album: 1234 Single
I guess I've just been in a dance kind of mood. I've been searching out some new artists, some remixes… you can really get lost in the blog-o-sphere. I recently realized that one pretty notable release from this year that I didn't highlight was Feist's "The Reminder." At the time of it's release and subsequently afterward I didn't think to blog about it because… well I didn't really like it.
I absolutely loved Feist's most popular single, "Mushaboom" but the album in which it came, "Let it Die" left me underwhelmed. "The Reminder" was no different, just nothing that really grabbed me. But I must admit that I really did love her first single, iPod commercial track "1234." The video was fun, (like "Mushaboom") and it had a breezy-bouncy fun vibe that I enjoyed throughout the summer. I recently found this remix by Van She which brings it to the dance floor. Check out the original version in the video below.
"The Reminder" has certainly been a hit though, hitting the Starbuck's sippin' ageing hipster set. Go Feist!
Enjoy.
"1234"
"Mushaboom"