Song: Roar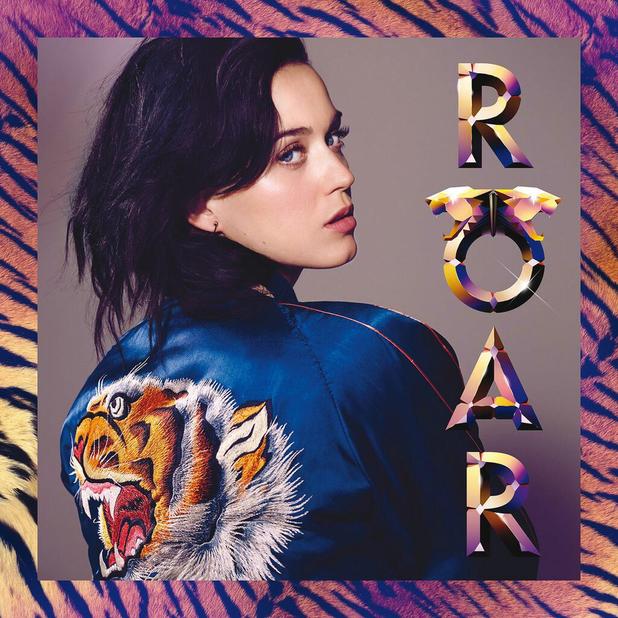 Artist: Katy Perry
Album: Prism
Katy Perry returns after the mind-boggling five straight number one singles from her sophomore album
Teenage Dream
with the first single from her upcoming third album
Prism
. She announced the album with a big gold truck: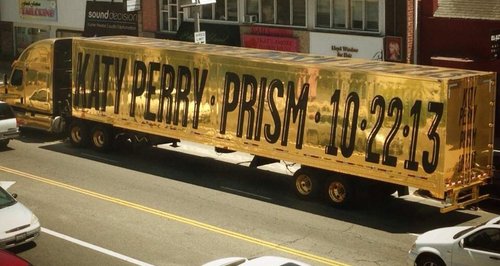 Which unfortunately
had an accident
on the way to New York.
She released a couple videos that made it clear that the Katy we knew was making way for a new Katy.
Even
one with a funeral
of her peppermint breasts.
Well, "Roar" the single sounds... just like the Katy Perry we know. Infectious, shouty chorus, self-esteem lyrical content... I don't really hear growth, but it's good. Should be a big big hit.
Media is putting a little friendly competition between her and Lady Gaga, who has her big new single "Applause" set for release next Monday. Katy smokes Gaga with successful singles, but Gaga has the album sales by a mile. Soon after "Roar" was announced, a new Gaga demo called "Aura/Burqa" leaked, becoming the most Googled search of the year behind "royal baby." "Roar" leaked this weekend, and almost immediately small snippets of Gaga's song started to leak. Is it on purpose? Who knows. We'll just have to see how it all pans out.
Katy may be mirroring Gaga's past a way she might not want to though. First, take a listen to the sweetly stirring "
Roar
,"and then take a listen to this:
Yikes.
Not sure if this will have the impact that "Express Yourself/Born This Way"-gate had on Gaga.
Enjoy.