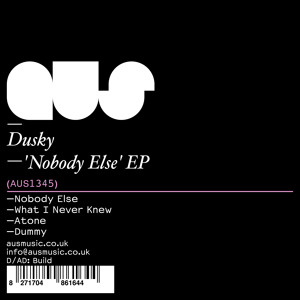 Song: Nobody Else
Artist: Dusky
Album: Nobody Else EP
I bit of deep house to get you into the weekend...
Dusky are London-based duo Alfie Granger-Howell and Nick Harriman, whom formerly were know as Solarity, a progressive/deep house combo. They released their debut album as Dusky; "Stick By This" in 2011, the "Nobody Else" EP was just released this month.
I've been digging the sexy mood of the four-track "Nobody Else," which combines their love of classical music structures as well as deep electronic beats and textures. I suppose it could be considered
background music
, but the production is top-notch and these songs go places vs. just "being there."
I like this, check them out.
Enjoy.
Nobody Else
What I Never Knew
It's Not Enough (feat. Janai)