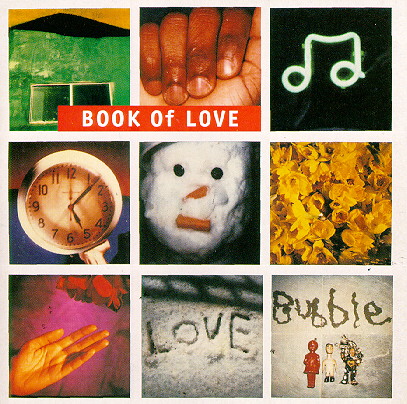 90's Week
Song: Hunny Hunny
Artist: Book of Love
Album: Lovebubble
Friend and reader Harley has always been a strong advocate for Philadelphia-based synth-pop band Book of Love from the 80's and 90's. So when suggesting a track for 90's week, he went to his go-to and suggested something from their last album, 1993's "Lovebubble."
The band formed in 1984 and were together just shy of a decade. They were signed to Sire and label mates with Depeche Mode and Erasure. They got their very first exposure opening for Depeche Mode on their Black Celebration tour and are best known for their single "
Pretty Boys and Pretty Girls
" from their sophomore album "Lullaby," which was their only charting song on the Hot 100, where it peaked at #90. They have had songs featured in the films
The Silence of the Lambs, Philadelphia, Planes, Trains, and Automobiles
, and
Naked in New York
.
"Lovebubble" was their final album, and continued their 80's synth-pop sound. The album cover was produced by David Byrne and spawned two singles, "Hunny Hunny" and "Boy Bop." "Hunny" has a nice tranc-y vibe to it that I rather like. It's a very sunny, happy track built for frolicking. Though I must admit, lead singer Susan Ottaviano's voice gets a bit cloying to me over the course of the full album. But I did quite like their out-of-nowhere cover of Bowie's "Sound and Vision," which is a personal favorite.
Enjoy.
Couldn't find Hunny Hunny on YouTube but...
Boy Bop
Sound and Vision
Enchanted