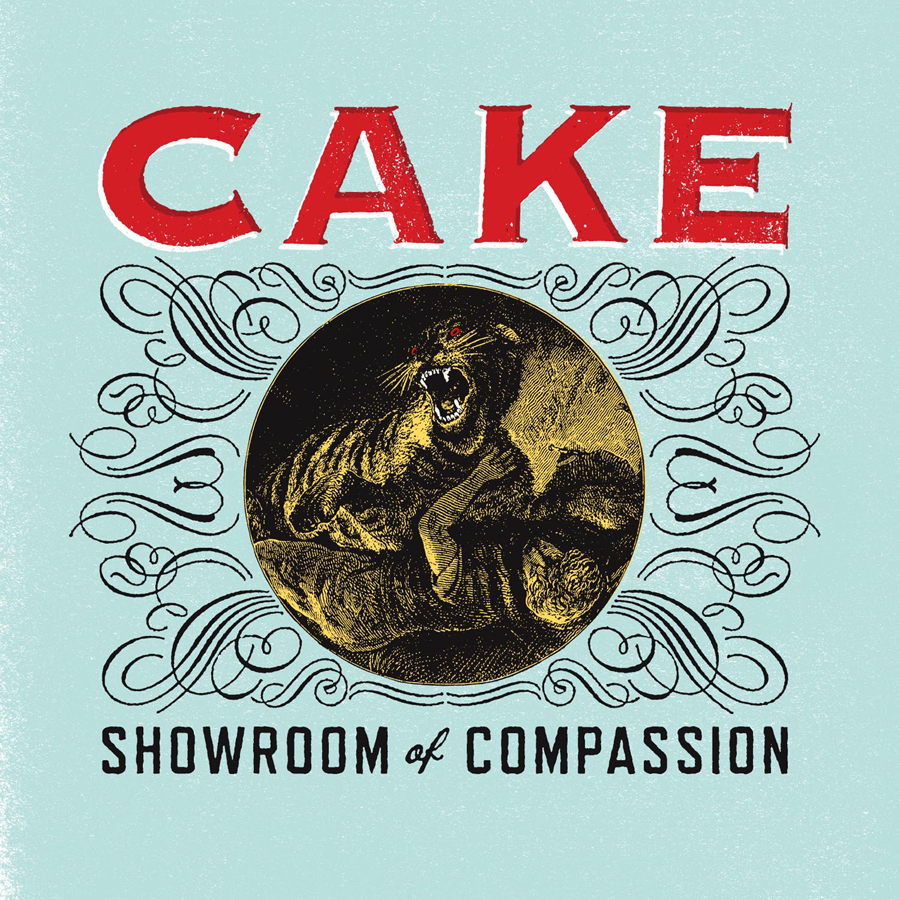 Song: Sick of You
Artist: Cake
Album: Showroom of Compassion
It's been a record almost seven years since Cake released a proper new album. (2004's "Pressure Chief") While they released a B-Sides album in 2007, it's an odd amount of time for a band that typically was releasing new albums every two to three years. That is all changing with the release of their sixth studio album, "Showroom of Compassion."
I first fell in love with Cake based on their third album, 1998's "Prolonging the Magic" not their breakthrough sophomore set which included the mega-single "The Distance" and their off-kilter cover of "I Will Survive." I actually didn't care for them at the time, but after loving "Magic" I went back and realized they were more a casualty (for me) of their alterna-aren't-we-funny marketing. My bad... I love them now. After another killer album, 2001's "Comfort Eagle," the band did take a step back ever so slightly with the just-okay aforementioned "Pressure Chief." All the elements were there... it sure sounded like Cake... but I felt it was missing the usual at least two killer killer songs that we'd heard from albums prior. Oh well... everybody slips a little.
Leading up to the new album, lead Cake-man John McCrea had promised that the new album would be "very different" from previous Cake-offerings. I missed it, but in September they digitally released the first single from "Showroom," entitled "Sick of You." And lo-and-behold... it sounds JUST like Cake. From the deadpan "singing," mariachi horns, to even their sort of trademark back-up "shouting-along." This is Cake through and through. At first listen I wonder if it holds up to some of their best singles... but I'm saving my opinion until hearing the full album. At this point... I'm just happy to be getting some more Cake. What do you think?
Catch another new song they performed live this summer below, as well as probably my favorite Cake track and video.
Enjoy.
Sick of You
Long Time (live)
Short Skirt/Long Jacket