Song: Saturday Night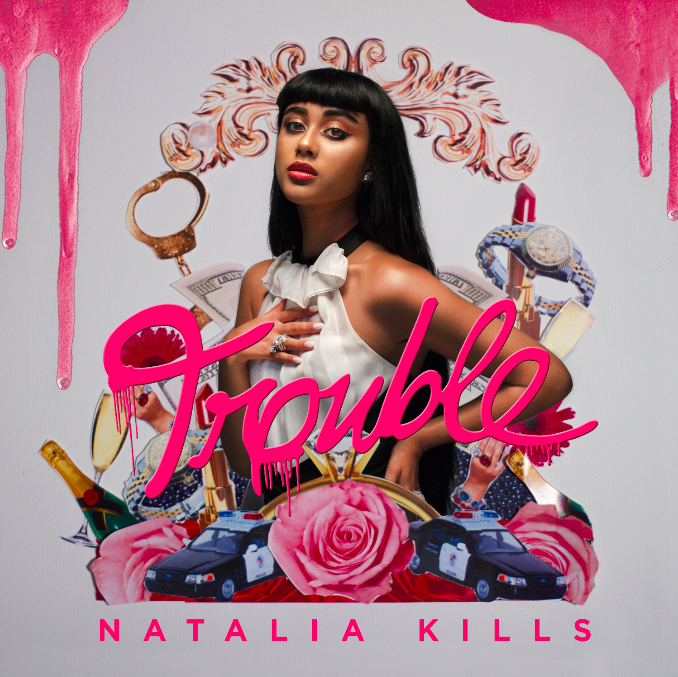 Artist: Natalia Kills
Album: Trouble
Natalia Kills falls into the totally-up-my-alley, why-don't-I-dig-this-more category. But this could be changing. I skipped her debut, 2011's
The Perfectionist
, and initial single "Problem" from her recently released sophomore set
Trouble
didn't change things... but I'm starting to think that I'm just not quite ready for her.
I'm prepping...
U.K. born/raised, Natalia Kills is a riches-to-rags and I guess back to riches story that got her entertainment start by acting in a TV sitcom at the age of nine and started writing songs at fourteen.
The Perfectionist
was mostly produced by Fernando Garibay, who most famously has worked with Lady Gaga.
Despite not really connecting with her, I took a listen to
Trouble
and surprised myself with how much I was enjoying it. Second single "Saturday Night" came out in June which I liked, but in listening to the album sounded
amazing
. I've been listening to it a LOT now, what a tune.
Trouble is a mix of guitar rock, beats, and pop. It's got an 80s vibe at times, I hear Cyndi Lauper a bit. It goes "hard" in a radio-friendly kind of way, she's not your typical popstar. Loving "Boys Don't Cry," the title track, and "Outta Time."
Check her out.
Enjoy.
Saturday Night
Boys Don't Cry
Problem