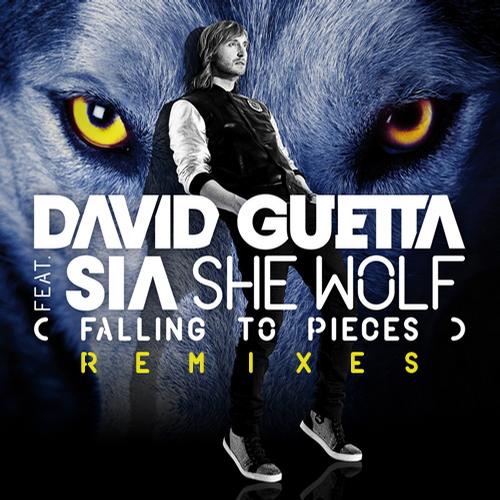 Song: She Wolf (Falling to Pieces)
Artist: David Guetta feat. Sia
Album: Nothing But the Beat (3rd, 4th, or 5th Reissue)
Back when I first heard "Nothing But the Beat," I was disappointed with the very urban-pop leaning tracks, missing some of the more adventurous moments and collaborators Guetta had produced on his last record. But was pleasantly surprised with the very last track on the album, his collaboration with Australian singer-songwriter and new low-profile pop singer-songwriter Sia. That track "Titanium" was so immediate for me and my favorite track on the record by far. Back last September when I highlighted the song I insisted
it would never be a single
. Well... boy is my face red. It's become one of the biggest singles of the album, and a certified Summer jam.
WeCast Moment... ending a four-hour, 400-man open-air dance party on a boat hearing "Titanium" as the sun was setting and slowly pulling into Provincetown Harbor. Magic indeed.
Possibly on the strength of her amazing collab with Flo Rida "Wild Ones," and of course "Titanium," Sia has re-teamed with Guetta for another track that will end up on one of the re-releases of "Nothing But the Beat. (He re-released his last record four times I believe.) It's oddly titled "She Wolf (Falling to Pieces)" (Shakira?) and isn't quite as instant as "Titanium" in my book, but it's got a great drop and honestly... I just love hearing Sia's voice over dance beats. It's amazing.
Does this have a chance at being "Titanium" strong?
Enjoy.
She Wolf (Falling to Pieces)
Wild Ones
Titanium