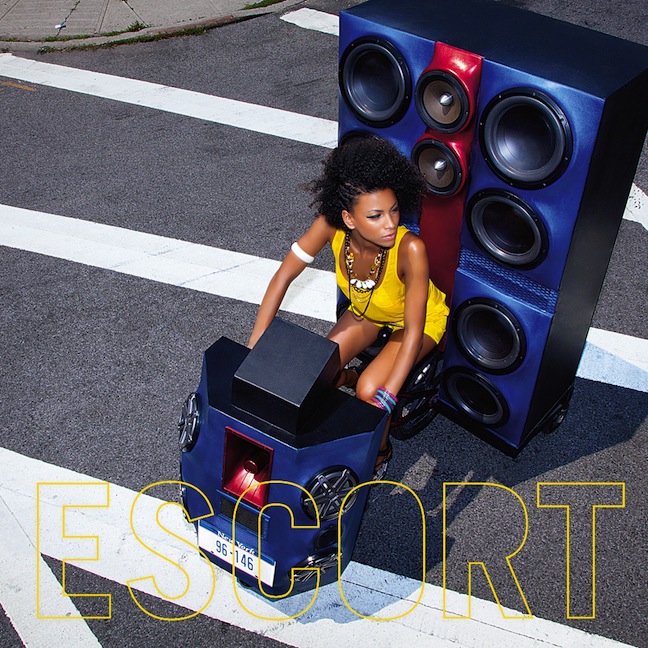 Song: All Through the Night
Artist: Escort
Album: Escort
HOT TRACK ALERT!!!!
Wow, this one hit me like a ton of bricks. Just last week I was introduced to Brooklyn-based disco band Escort via their self-titled debut album which is coming out next week. It grabbed me immediately with its mix of modern electro and 70's disco. But when I got to the 8th track "All Through the Night," I almost lost it. This is one amazing song.
Escort was founded by Dan Balis and Eugene Cho who met at Vassar College and started making house singles in the early '00's. They became a production duo who "wanted to make records in the spirit of the old ones we were sampling." They released a handful of singles and remixes for the likes of Feist and Tracy Thorn, but are best known for their live act, which features 17 members. The New York Post and Time Out New York described them as "the city's best live band."
I've been pretty blown away by this record and have loved tracks "Cocaine Blues," "Why oh Why," and "Starlight." But it's an amazing record start to finish and hearkens back to a different era in music, but all the while keeping it current.
The only bit of disappointment I have, which I learned this AM, is that most of these songs are actually rather old! "Starlight," despite just getting released on this album was the bands first single... from 2006. (!!!) And, it turns out "All Through the Night," a track that upon hearing I was ready to declare a new electro-disco revolution... is from 2007. Whoops. Pitchfork even declared the video (which is all kinds of amazing, see below) one of the top 50 of that year.
I'm not exactly sure why it's taken five years for this debut to come out but regardless, it is really worth your time. And "All Through the Night" might be one of my favorite tracks of the year... despite being from
another
year.
You can take a listen to more of the bands music on their
MySpace page
, and you can give them the thumbs up
here
.
Enjoy.
All Through the Night
Starlight
Cocaine Blues