Song: You Used to Hold Me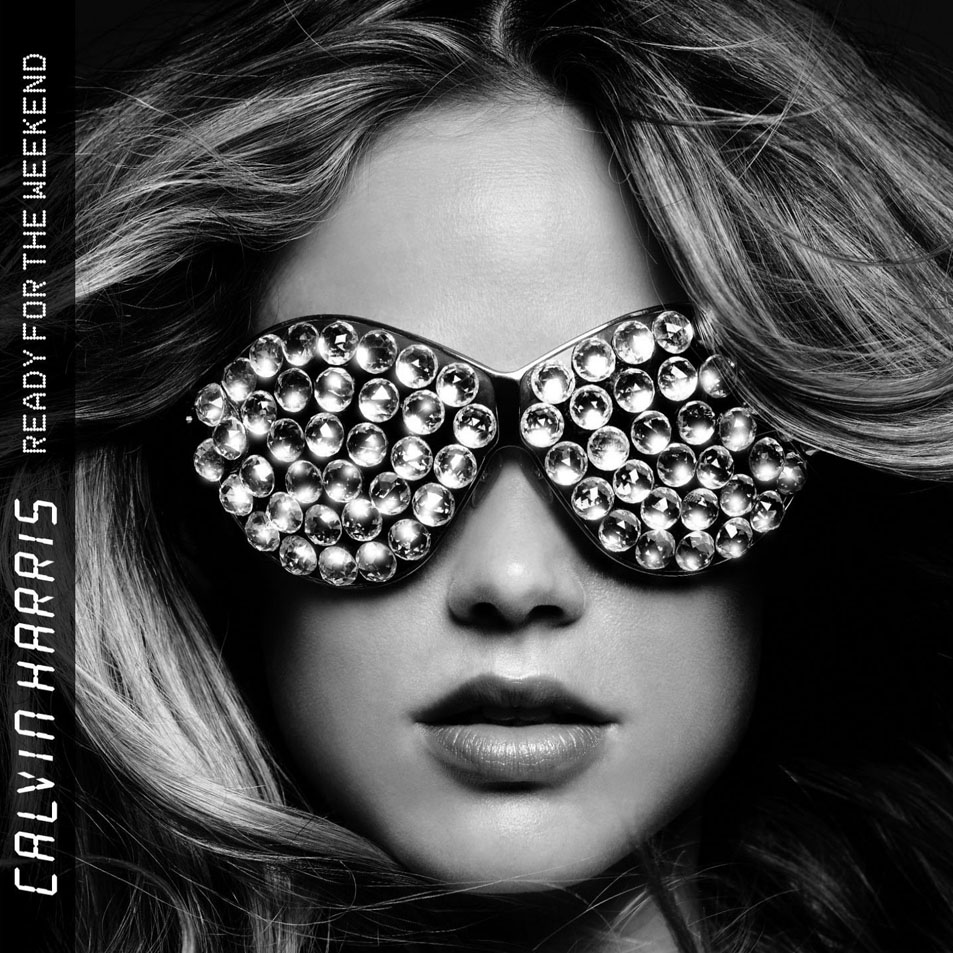 Artist: Calvin Harris
Album: Ready for the Weekend
Best of 2009
I love when expectations are met, and better when they are exceeded. (Who doesn't?) So when I looked back to what I thought were the "best" albums of the year last year, I was reminded about how much I was looking forward to Calvin Harris' sophomore album, how much first single "I'm Not Alone" blew me away... and how a quick look at my iTunes play-counts reveal that this was the one record that I played non-stop... and still am.
Stripping away at least three or four layers of goofy from his debut "I Created Disco," Harris, like Lily Allen, created a sophomore album that somehow managed to be more adult, more complicated, and yet just, if not more, fun than their excellent debuts. For Harris, it started with the trance-heavy first single "I'm Not Alone," which somehow took the epic reach of a super-club four-to-the-floor banger and made it a pop song. Then, months later, the title-track, and second single, went more-pop, and yet... somehow sounded like a disco classic. (My iTunes reveals that these two songs almost hit triple-digit plays, jeez.)
Opener "The Rain" starts bit jazzy, building with sounds I can't identify until a saxophone begins to wail. WTF? Then... it begins to break down, everything stops... and then the beat kicks in... from that moment on you are in Calvin Harris territory. It's a fun ride with ups and downs, the pop heights of "Flashback," "Dance Wiv Me," and "Yeah Yeah Yeah La La La" to the darker grooves of "Blue" and "Relax." Harris knows dumb-fun (he created it after all) but "Ready for the Weekend" does actually up the ante... each song is it's own being, an improvement over "Disco's" sometimes same-sounding tracks.
Counting "Dance Wiv Me" which made the album from 2008, I loved all four singles and played them out. But the most played song for me was the dance perfection that is "You Used to Hold Me." This one did make it into triple-digit plays as it's just to perfect. It builds, it swells, it explodes right at the right moments. It might be cookie-cutter, or "predictable," but what Harris has proven over his short career is that he knows what sounds good and what works. And all of that is put into the nutshell that is "You Used to Hold Me." As it begins to build at the 2:50 mark... you just can't NOT move when the beat kicks in bigger and badder. True dance floor gold. I have now just read it's going to be the fifth single in February. Dig.
I didn't see "Ready for the Weekend" on any year-end best lists from the music rags and websites I read, but for me... it was just the album I listened to the most. And that's good enough for me. It somehow perfectly soundtracked the craziness that was 2009, with all the highs and lows politically and culturally. It made me dance and laugh when I needed, and then tracks like "Blue" and "Worst Day" made the bad days somehow "work." Defining the highs and lows of life. What more can you ask for?
Enjoy.
You Used to Hold Me
Flashback
I'm Not Alone