Song: Raised By Wolves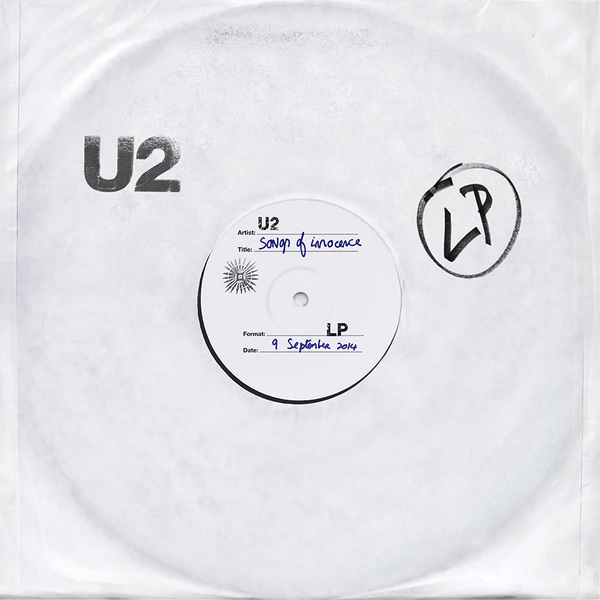 Artist: U2
Album: Song of Innocence
Yesterday U2's thirteenth album was announced, released, and is already in your music library. (Maybe, sort of.)
As part of Apple's keynote address to announce the new iPhone 6 and iWatch (it's a watch!) the band came out, performed a new song ["The Miracle (Of Joey Ramone)"], and then announced they would be gifting their new album,
Songs of Innocence
, to all iTunes users right then. It's a little convoluted to find (I'm pretty iTunes savvy and it took me a while to figure it out,
this article
may help you) but there's the album in your cloud. They are claiming it's given to over five-hundred million users, which Apple has apparently paid for... for an undisclosed amount.
Release gimmicks and strategies only hold so much interest for me... how is the music?
I haven't had all that much time with it but there's something different about this record. It's pretty immediate and a lot of it sticks out to me, in ways that their last two efforts did not. It
could be
their best record in foreteen years.
The record comes after they reportedly shelved another record they'd been working on possibly entitled
Songs of Ascent
. Was "
Invisible
" from earlier this year from that? Regardless,
Song of Innocence
seems to be all about the bands early days in Dublin including tracks about Bono's Mom ("Iris") and the street he grew up on. ("Cedarwood Road.") The album is mainly produced by Danger Mouse, but also includes work with Ryan Tedder, Paul Epworth, and Declan Gaffney.
I'm just starting my second listen and it's sounding really fantastic to me. The most pop-U2 we've gotten in some time. The song they played at the keynote, first track and single "The Miracle (Of Joey Ramone)" is buzzed-out bliss excellence truly, but there's a lot of interesting shit to process here. Check out the later-in-the-album track "Sleep Like a Baby Tonight," in all it's dramatic, synthy glory, or the WTF sound effect laden "Raised By Wolves."
Enjoy.
Raised By Wolves
Sleep Like a Baby Tonight
The Miracle (Of Joey Ramone)