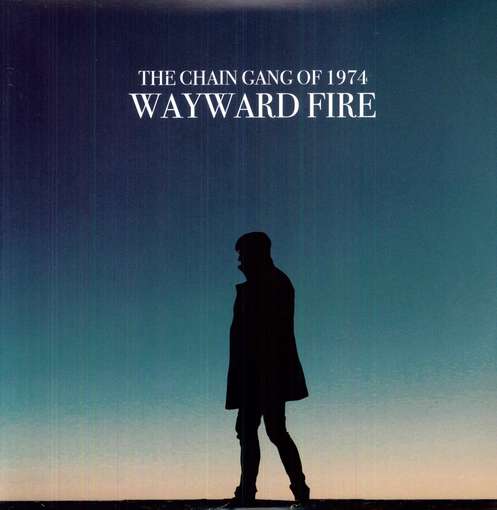 Best of 2011
Song: Don't Walk Away
Artist: The Chain Gang of 1974
Album: Wayward Fire
I just love this record.
I've written about The Chain Gang of 1974 twice now. Once in
November of 2011
when I first discovered the band and their indie release "White Guts" and then
this past June
when the album was picked up by a larger label, rejiggered with new tracks, a new cover, and a new name... "Wayward Fire." It improved the album, which in June I was thinking just needed to be heard by more people given the solid tunes, and now at the start of 2012, when I am not hearing about it anywhere... I'm trumping it as one of the best of the year.
A mix of dirty blues, 80's new wave, and modern electronics, "Wayward Fire" sounds both classic and now in a way the best records from 2011 did to me. But once again, this isn't about some nostalgia trip, it's about writing great songs, and "Wayward Fire" is filled with them. I really loved the new "Undercover," which had a bit of an Editors/Cold Cave sound to it, and loved the organic funk of the old "White Guts" tracks "Stop" and "Devil is a Lady" as well as the epic eight-minute "Hold On," a disco-funk epic that really
needs
to be heard.
But the 80's were really conjured to amazing effects by the pretty "Matter of Time" and then one of my favorite songs of the year, album closer "Don't Walk Away." I think I mentioned it before but this song could close a John Hughes movie, both in sound as well as it has a lost classic feel. LISTEN TO THIS.
I really really like this record and wish it had gotten a bit more exposure, I'm not sure why it didn't.
Enjoy.
Don't Walk Away
Hold On
Listen to the full 8 minute version
here
.
Matter of Time