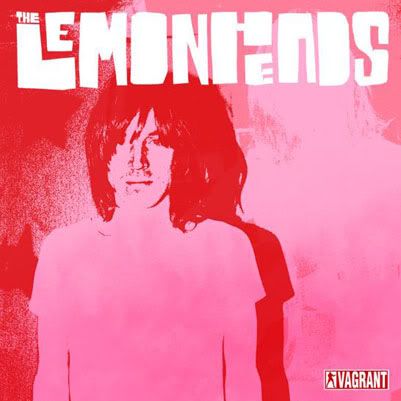 Song: Black Gown
Artist: The Lemonheads
Album: The Lemonheads
Remember The Lemonheads? Evan Dando and Co. burst on the scene in the early 90's first as a punk band, but soon morphed their sound more towards guitar pop, scoring Alternative rock hits such as "Into Your Arms," "It's a Shame About Ray," "Confetti," and of course their cover of the Simon and Garfunkel's classic "Mrs. Robinson." "Into Your Arms" was used in about a hundred and fifty romantic comedies, Mr. Dando was model attractive, not something found often in indie rock, and also had a pretty healthy appetite for heroin. Needless to say, this really sidelined the band. (The heroin mostly.)
In 1996 the band released "Car Button Cloth" which didn't really make a dent anywhere. In 2003 Evan released a solo album entitled "Baby, I'm Bored" which is an absolutely awful title on many levels, and now we have a brand new Lemonheads record, despite the fact that Evan is the only remaining member from the old band. I'm giving a big "who cares" to that because I think this record is actually pretty good. It's very much in line with their "It's a Shame About Ray/Come on Feel The Lemonheads" era which was my favorite part of their history. It feels like 1993 again!
I haven't really followed Dando and his myriad problems with drugs so I don't know if he is clean, using, etc. Whatever his state, this self titled album is a return to form, even if it took ten years to get it together.
If you know nothing about the Lemonheads I highly recommend their best of, "The Best Of The Lemon Heads - The Atlantic Years." It's a great collection and a good showcase for Dando's talent… despite the smack.
Enjoy.